Phone:(337)721-5714 Email:info@coastalplain.net

Membership
Application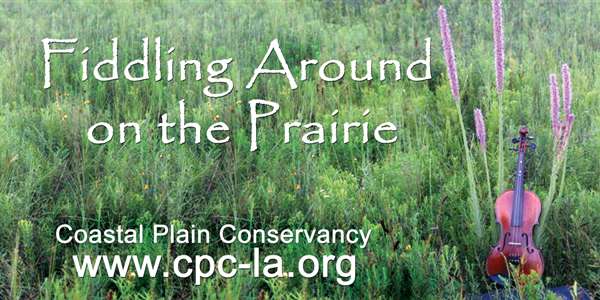 The Coastal Plain Conservancy is a regional non-profit land trust dedicated to preserving the lands that define the coastal plain's distinct landscape. The CPC is comprised of local professionals, businesses, and individuals who share the common concern of protecting our environment, sustaining our natural and cultural heritage, conserving lands vital to our economic future, educating the community and fostering land stewardship.
The CPC works directly with private landowners, government agencies, local leaders, and regional and national conservation groups to coordinate local conservation efforts and maximize awareness and educational efforts. This regional effort is critical for protection of key lands within the coastal plain.
What is The Coastal Plain?
The coastal plain region is located along the U. S. Gulf and East Coasts and is rich in bio-diversity, historic and cultural significance and unique to the world. Many irreplaceable habitats are found within the coastal plain, including coastal prairies, tidal and freshwater marshes, pine savannas, river corridors, upland longleaf pine forests, pitcher plant bogs, swamps, and many other habitats, all interacting and all essential to our environment. They are interdependent, fragile and beautiful.
Why Preserve the Coastal Plain?
Our rapidly growing population, industrial development and desire to live in the midst of our beautiful but fragile areas threaten our biologically diverse and historically significant environment and cause destruction of our exceptional quality of life. Because of these threats, it is a necessity for all of us to practice far greater conservation and stewardship of our resources than ever before.